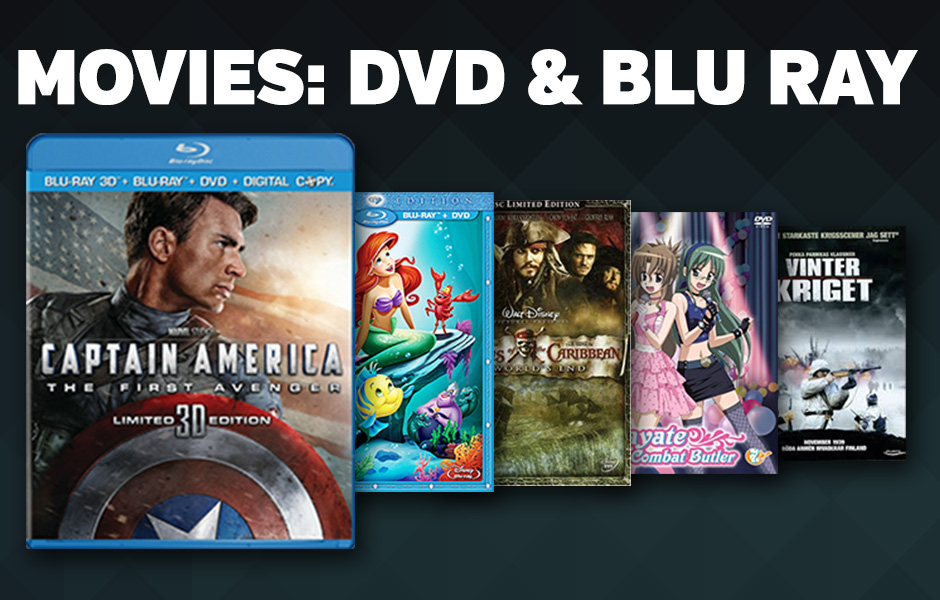 Buying and Selling: Movies
Disc Replay pays CASH for DVD and Blu Ray movies and TV Series.

From the latest hits to old classics, bring 'em to the Replay for a cash offer! Disc Replay stores are currently buying the following categories of DVD/Blu Rays: • Kids • Anime • TV Series • Wrestling • War Classics • Documentaries • And more!